Officials Education & Resources
---
Keely Dunn, international umpires from Canada, have launched a website and podcast focusing on issues relating to the craft of officiating. The website, FHumpires.com, contains blog posts from Keely & John, transcripts and links to other umpiring resources. Podcast news and updates can also be followed on Twitter and Facebook.
Alberta's Very Own Keely Dunn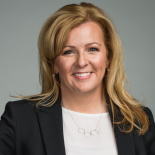 As a player, Keely Dunn is an alumnus of the Henry Wise Wood high school field hockey program, winning the Most Improved Player award in 1989. She also played 13 seasons representing Team Alberta from the U16 to Senior age levels. Keely played for the University of Calgary Dinos between 1991-1996 and spent several seasons coaching at Henry Wise Wood and Western Canada as well as volunteering time with junior programs in the city.
In 2000, Keely retired from elite-level hockey as a player to pick up the whistle and quickly rose through the ranks of Canada's top umpires, being appointed to the Senior National Championships in her very first season. Shortly after came an opportunity to go abroad which allowed her to earn her FIH badge in 2003. She was promoted to the Promising List in 2006 and achieved her Grade 1 rating in 2010.
Highlights of her appointments include twice going to the Junior World Cup and umpiring Olympic Qualifiers in Belgium and Harare, Zimbabwe and a World Cup Qualifier in Kazan, Russia. She also made history by being the first umpire to control a Shoot-Out Competition at an FIH Tournament at the Champions Challenge II in Vienna in April 2011. She earned her Indoor FIH badge in 2014.
Back home, she contributes to the umpiring community in Canada and worldwide through clinics, umpire coaching and mentorship. She's been a Field Hockey Canada umpire manager for 17 years and is currently an FIH umpire manager candidate after assisting at the South America Games in Cochabamba in 2018. She is also an FIH Academy Trainer for umpiring courses.
Now the proud owner of two bionic knees, she plays division 2 hockey, and coaches division 1 Phoenix FHC, the club she's been a part of for over 30 years. She occasionally emigrates stateside and guest-coaches for the California club Oh Yeah!, but does it primarily so she can tour the Funk Zone in Santa Barbara with her friends. She frequently contributes to the Hockey World News, appears on podcasts like The Reverse Stick and will happily talk your ear off about umpiring and hockey generally, any time at all.