NCCP - Competition Introduction
---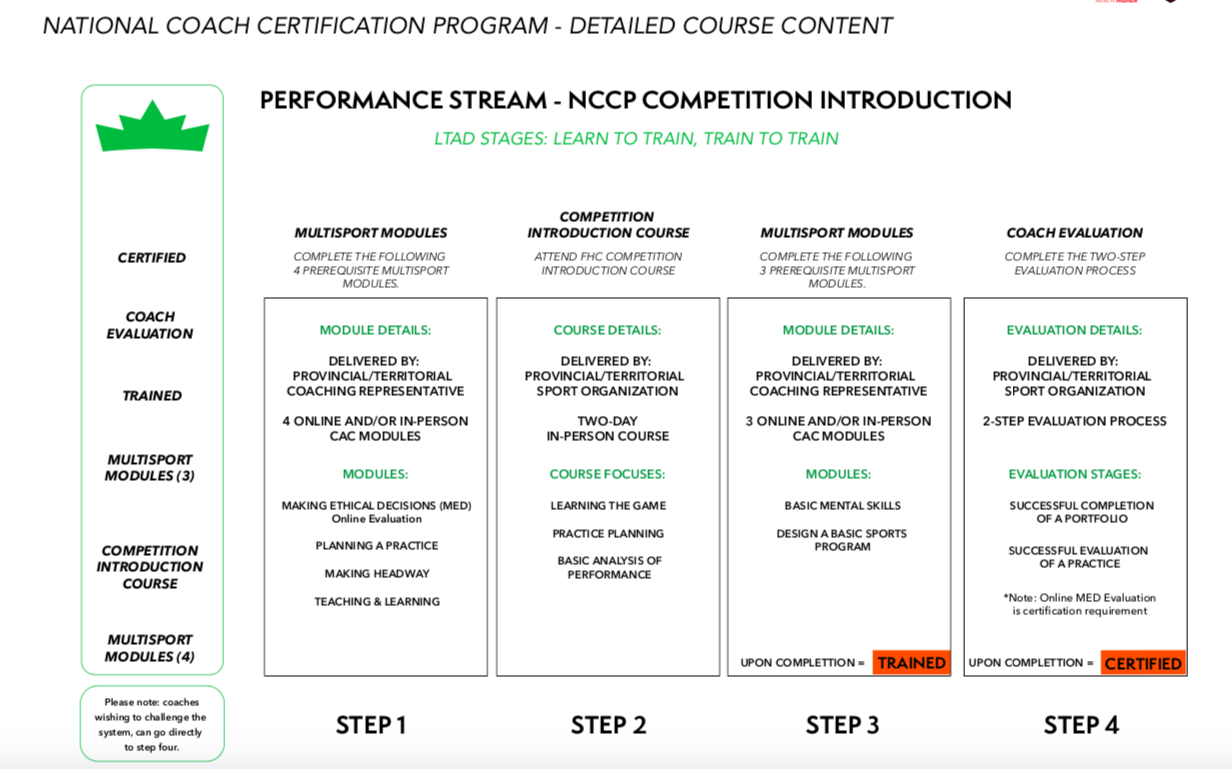 * Note 07-2020: FHC now requires that all coaches staff, athletes and volunteers complete online Safesport module (at no charge if taken in thelocker.coach.ca under elearning).
MORE INFORMATION ON COMPETITION INTRODUCTION:
https://cloud.rampinteractive.com/fieldhockeyab/files/NCCP%20Pathways%20FHA%20Slides.pdf
COACHING CERTIFICATION & EXPIRY OF THE OLD SYSTEM
Effective 2016, NCCP transferred all certifications from the old system (Theory I, 2, 3, Technical 1, 2, 3, Practical 1, 2, 3 etc.) to the new system (Community, Competition, Introduction, etc.).

This certification must be maintained by taking 20-30 professional development credits.

For those who transferred certification, maintenance credits must be completed by December 31, 2021.

For those with "trained" status, there is no expiration.

There are several ways to earn maintenance credits: self directed learning (3 courses), coaching (1 course per year), NCCP courses (approximately 5 per course).

Track certification and maintenance credits in the NCCP Locker:

You will need to know your NCCP#, but you can also find it through this link if you do not have it.