Hawkings Field Grand Re-Opening
---
---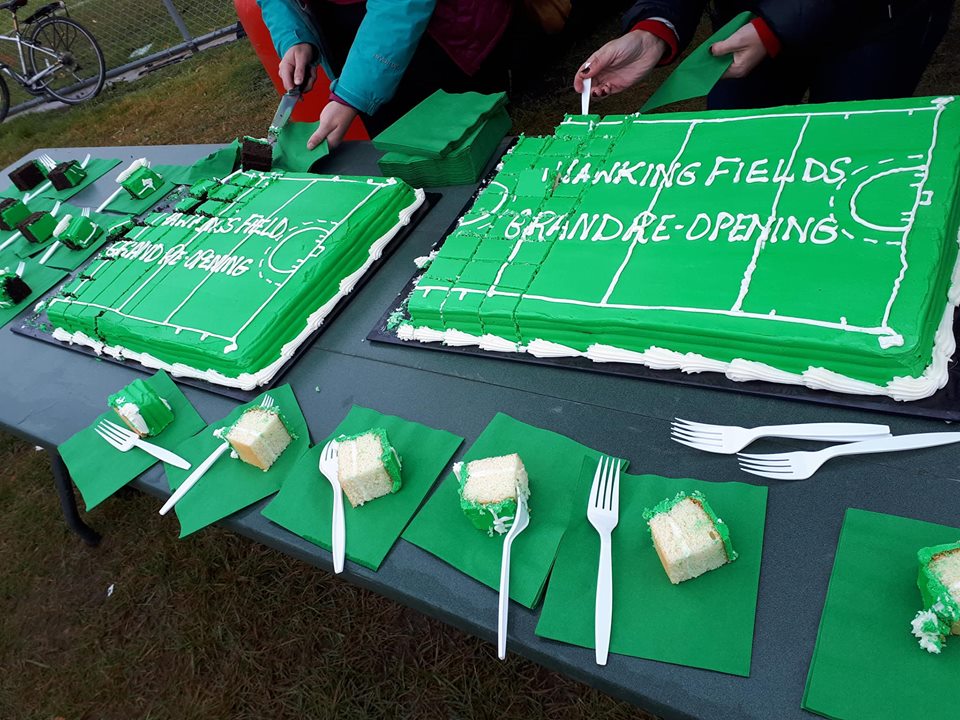 ---
Our game. Called hockey in most areas of the world, but clarified with the word "field" in Canada to differentiate us from our frozen surface friends. In Europe, players get traded, and when they get traded the news makes the news. Games are played in stadiums that have thousands of fans, and many smaller towns have at least one artificial turf to play on.
In Canada, we field hockey people have a smaller following, but are equally proud and always trying to remain competitive on the International scene.
Here in Calgary, in the early 2000's we were thrilled to have built Hawkings field, with international quality turf. However, after 14 years of solid use our old turf was worn and shredding. The field hockey community, through casino funds from Alberta Gaming, private donations, an Amateur Sports grant from Parks Foundation Calgary, and a grant from the Community facility enhancement program, managed to find enough money to finance a new turf. Utilizing the well-developed working relationship between the university of Calgary and the field hockey community a timeline was created to resurface.
Following the last outdoor season, the old turf was pulled, tenders were sent out, a company was brought in. Even with a few weather related delays the work has been completed.
I can say that it has been a long summer of making due with multisport surfaces and getting black rubber bits in shoes, socks, shin guards and mouth guards. Probably the worst part was playing on fields that do not allow our players to demonstrate the beauty of our game through speed and stick skills.
Today, we are excited to be the proud owners of a beautifully redone field with water-based hockey specific turf - the best on the Canadian prairies, and ready for national and international competition.
Thank you to all who have made today possible.

-Lisa Walpole CLFHA President